philips - SHL3000/00 - headband headphones
M. A. Al-ZUBAIRI & BRO is one of the oldest, bigge...
Shipping & Delivery
Payment Methods
Our Advantages
 Buyer ProtectionWe want you to shop with confidence and worry less.Our Buyer Protection ensures that your purchases are covered in the event that you encounter a problem.
 Email notificationsYou receive Email messages about each stage of your order.
 Return and Exchange Policy . The goods must be in normal condition and have all the factory packages.
 Different Payment MethodsPay orders in convenient ways: cash on delivery, Electronic Wallets (Floosak, M Floos, Mahfathati and Cac Mobily ) right at the time of the order.
 Best PriceBig Sale, Great Offers and Best Prices
Please sign in to contact the vendor
Description
---
Powerful sound
With DJ monitoring style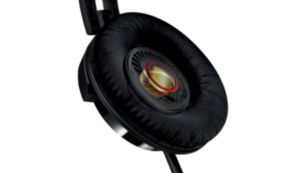 32mm speaker driver delivers powerful and dynamic sound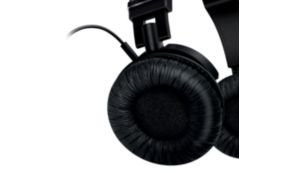 Adjustable earshells and headband fits the shape of any head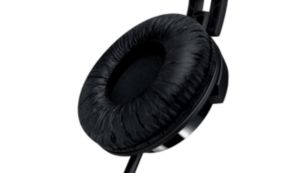 Soft ear cushions for comfortable, long listening sessions
A 1.2m long cable that is ideal for outdoor use
The ideal cable length to give you the freedom to put your audio device where you want.
Closed type acoustic provide good sound isolation
Closed type acoustic of these Philips headphones provide good sound isolation.
Technical Specifications
Sound

Acoustic system

closed

Frequency response

20 - 20,000 Hz

Impedance

24 Ohm

Magnet type

Neodymium

Maximum power input

1000 mW

Sensitivity

106 dB

Speaker diameter

32 mm

Connectivity

Cable length

1.2 m

Cable Connection

two-sided

Connector

3.5 mm

Packaging dimensions

Packaging type

Blister

Type of shelf placement

Hanging

EAN

69 23410 71587 3

Number of products included

1

Depth

4.5 cm

Depth

1.8 inch

Gross weight

0.234 kg

Gross weight

0.516 lb

Height

25.7 cm

Height

10.1 inch

Nett weight

0.311 lb

Nett weight

0.141 kg

Tare weight

0.093 kg

Tare weight

0.205 lb

Width

19.9 cm

Width

7.8 inch

Outer Carton

GTIN

1 69 23410 71587 0

Number of consumer packagings

6

Gross weight

3.748 lb

Gross weight

1.7 kg

Height

11.2 inch

Height

28.5 cm

Length

29.5 cm

Length

11.6 inch

Nett weight

0.846 kg

Nett weight

1.865 lb

Tare weight

1.883 lb

Tare weight

0.854 kg

Width

21 cm

Width

8.3 inch

Product dimensions

Depth

1.6 inch

Depth

4 cm

Height

18.5 cm

Height

7.3 inch

Weight

0.1405 kg

Weight

0.310 lb

Width

6.0 inch

Width

15.2 cm
Features
---
Reviews
---