philips - SHE7005A/00 - headphones with mic
M. A. Al-ZUBAIRI & BRO is one of the oldest, bigge...
Shipping & Delivery
Payment Methods
Our Advantages
 Buyer ProtectionWe want you to shop with confidence and worry less.Our Buyer Protection ensures that your purchases are covered in the event that you encounter a problem.
 Email notificationsYou receive Email messages about each stage of your order.
 Return and Exchange Policy . The goods must be in normal condition and have all the factory packages.
 Different Payment MethodsPay orders in convenient ways: cash on delivery, Electronic Wallets (Floosak, M Floos, Mahfathati and Cac Mobily ) right at the time of the order.
 Best PriceBig Sale, Great Offers and Best Prices
Please sign in to contact the vendor
Description
---
Compact fit
8.6mm drivers/closed-back

In-ear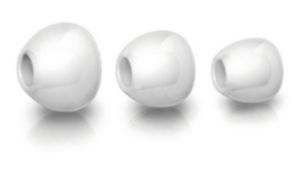 3 interchangeable rubber ear caps for optimal fit in all ear
With a choice of 3 interchangeable ear caps from size small to large, surely there is a pair that makes these Philips earphones fit your ear perfectly.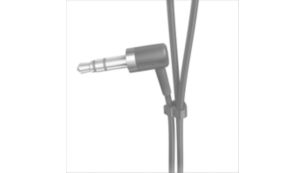 Anti-tangle slider
When storing your headphones there is a risk that the cables tangle if not stored carefully.This makes it a hassle to store the headphones and get them ready for listening. Simply slide the anti-tangle slider towards the earpieces to keep the two earpiece cables neatly together, and to minimze the risk of the cables tangling.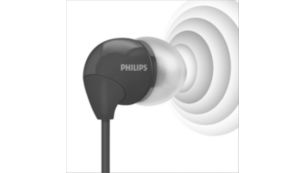 Small efficient speakers reproduce precise sound with bass
Small efficient speakers for Philips earphones ensure an exact fit and deliver precise sound with powerful bass, ideal for your listening enjoyment.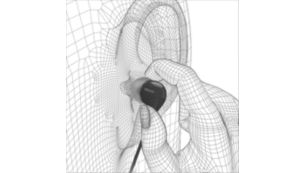 Ultra-small for snug comfy in-ear fit
Ultra small, lighweight in-ear design for best fit in smaller ears, for long hours listening.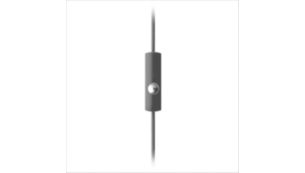 Integrated microphone & call button
With the integrated microphone and call button you can use this Philips headset for music as well as calls from your mobile phone. Enjoy handsfree calling, while easily accepting and ending calls from your headset.

Acoustic vents for well-balanced, realistic sound
Acoustic vents allow air to flow through the ear speaker; this helps to balance the high tones and bass, creating a more rounded and realistic listening experience.
A 1.2m long cable that is ideal for outdoor use
The ideal cable length to give you the freedom to put your audio device where you want.
Perfect in-ear seal blocks out external noise
The Super-small speaker drivers of these Philips earphones fit comfortably inside the ear and thanks to the exceptionally snug fit the outside noise is sealed out for high-intensity listening experience.
Personalize your sound and button via Philips Headset App
Download the Philips Headset App to personalize the sound of your headset as well as the remote to Answer/ End call, Play/ Pause music, Adjust volume +/-, and Change tracks.
Technical Specifications
Sound

Acoustic system

Closed

Frequency response

9 - 23 000 Hz

Impedance

16 Ohm

Magnet type

Neodymium

Maximum power input

25 mW

Sensitivity

107 dB

Speaker diameter

8.6 mm

Connectivity

Cable Connection

two-parallel, symmetric

Cable length

1.2 m

Connector

3.5 mm

Finishing of connector

chrome-plated

Packaging dimensions

Height

17.2 cm

Height

6.8 inch

Width

9.7 cm

Width

3.8 inch

Depth

2.6 cm

Depth

1 inch

Nett weight

0.012 kg

Nett weight

0.026 lb

Gross weight

0.039 kg

Gross weight

0.086 lb

Tare weight

0.027 kg

Tare weight

0.06 lb

EAN

69 23410 71526 2

Number of products included

1

Packaging type

Blister

Type of shelf placement

Both

Outer Carton

Length

38.2 cm

Length

15 inch

Width

18.7 cm

Width

7.4 inch

Height

25 cm

Height

9.8 inch

Nett weight

0.288 kg

Nett weight

0.635 lb

Gross weight

1.55 kg

Gross weight

3.417 lb

Tare weight

1.262 kg

Tare weight

2.782 lb

GTIN

1 69 23410 71526 9

Number of consumer packagings

24

Inner Carton

Length

18 cm

Length

7.1 inch

Width

8.5 cm

Width

3.3 inch

Height

10.5 cm

Height

4.1 inch

Nett weight

0.036 kg

Nett weight

0.079 lb

Gross weight

0.157 kg

Gross weight

0.346 lb

Tare weight

0.121 kg

Tare weight

0.267 lb

GTIN

2 69 23410 71526 6

Number of consumer packagings

3

Product dimensions

Depth

1.1 cm

Depth

0.4 inch

Height

0.4 inch

Height

0.91 cm

Weight

0.012 kg

Weight

0.026 lb

Width

0.5 inch

Width

1.39 cm
Features
---
Reviews
---