philips - SHE2105BK/00 - in ear headset
M. A. Al-ZUBAIRI & BRO is one of the oldest, bigge...
Shipping & Delivery
Payment Methods
Our Advantages
 Buyer ProtectionWe want you to shop with confidence and worry less.Our Buyer Protection ensures that your purchases are covered in the event that you encounter a problem.
 Email notificationsYou receive Email messages about each stage of your order.
 Return and Exchange Policy . The goods must be in normal condition and have all the factory packages.
 Different Payment MethodsPay orders in convenient ways: cash on delivery, Electronic Wallets (Floosak, M Floos, Mahfathati and Cac Mobily ) right at the time of the order.
 Best PriceBig Sale, Great Offers and Best Prices
Please sign in to contact the vendor
Description
---
Bass sound
Play music and talk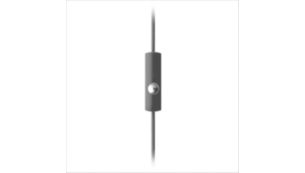 Integrated microphone & call button
With the integrated microphone and call button you can use this Philips headset for music as well as calls from your mobile phone. Enjoy handsfree calling, while easily accepting and ending calls from your headset.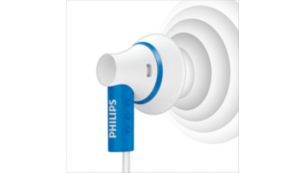 15mm speaker driver optimizes wearing comfort
Small enough for optimum wearing comfort and big enough to deliver crisp, non-distorted sound, the 15 mm speaker driver is an ideal size for listening enjoyment.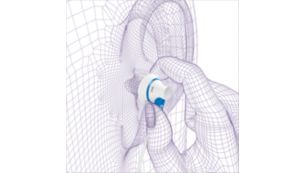 Slim cap earbud design for best comfort fit
Slim cap is ergonomically designed according to the anatomy of the human ear canal. It fits in the ear securely and comfortable for earbud lovers.
Extra 3.5mm plug for Nokia, Sony Ericsson, Samsung
Extra 3.5mm stereo connector for Nokia, Sony Ericsson and Samsung
Bass beat vents allow air movement for better sound
Bass beat vents allow air movement for better sound with a deep rich bass.
Features
---
Reviews
---