Remax RC-162 Armor Series 3A Fast Charging 1 Meter Data Woven Cable For Type C / iPhone Lightning
Shipping & Delivery
Payment Methods
Our Advantages
 Buyer ProtectionWe want you to shop with confidence and worry less.Our Buyer Protection ensures that your purchases are covered in the event that you encounter a problem.
 Email notificationsYou receive Email messages about each stage of your order.
 Return and Exchange Policy . The goods must be in normal condition and have all the factory packages.
 Different Payment MethodsPay orders in convenient ways: cash on delivery, Electronic Wallets (Floosak, M Floos, Mahfathati and Cac Mobily ) right at the time of the order.
 Best PriceBig Sale, Great Offers and Best Prices
Please sign in to contact the vendor
Description
---
Product details of Remax RC-162 Armor Series 3A Fast Charging 1 Meter Data Woven Cable For Type C / iPhone Lightning
Specifications:Brand: REMAXProduct: Fast Charging & Data CableModel number: RC-162Color : Silver , BlackInterface type: Lightning InterfaceOutput : 3.0A FastCharging Transfer : 480 Mb/sWire length : 1000mm(1m)Function & Feature: Fast charging function: 3.0 A maximum power output saves you time to refill your smartphone.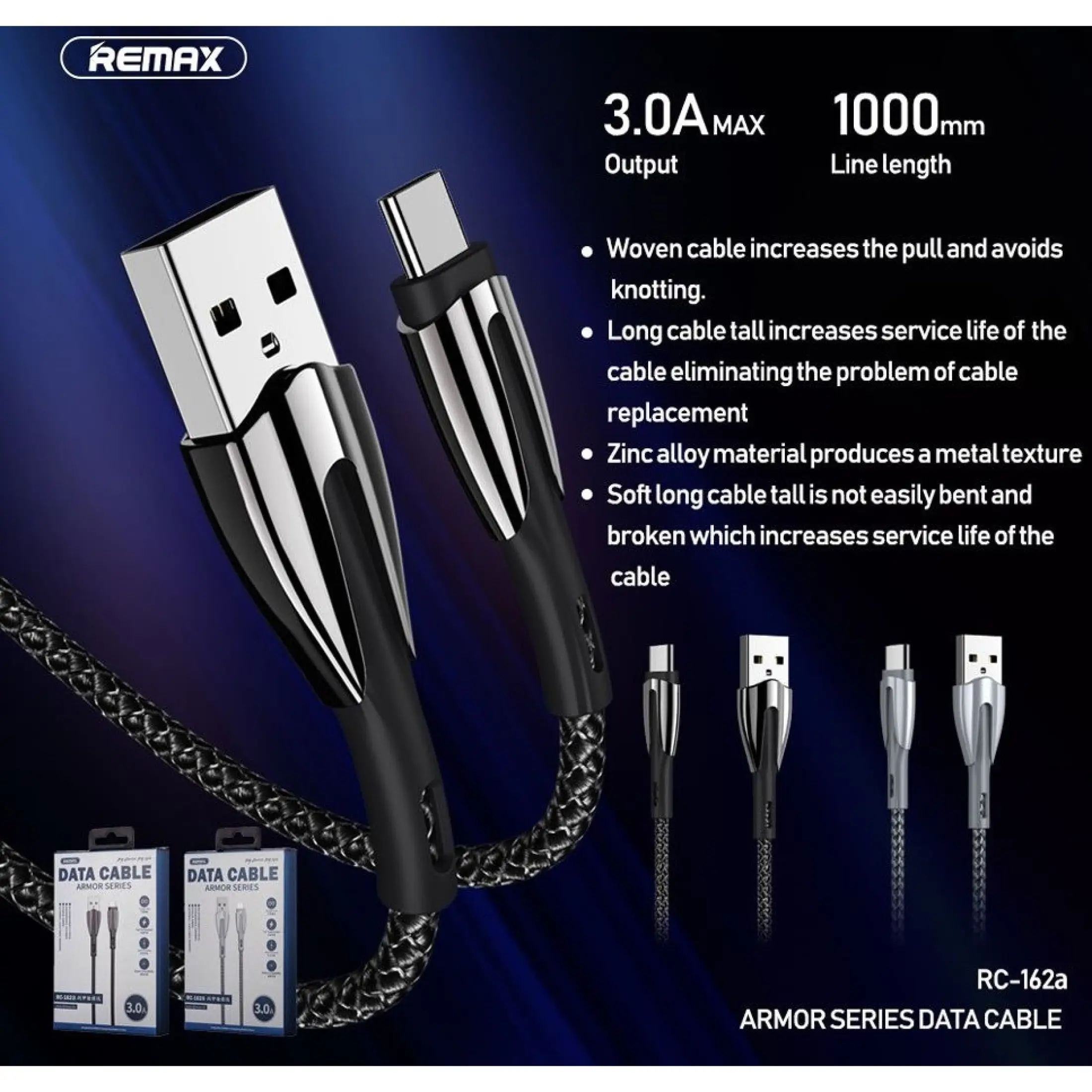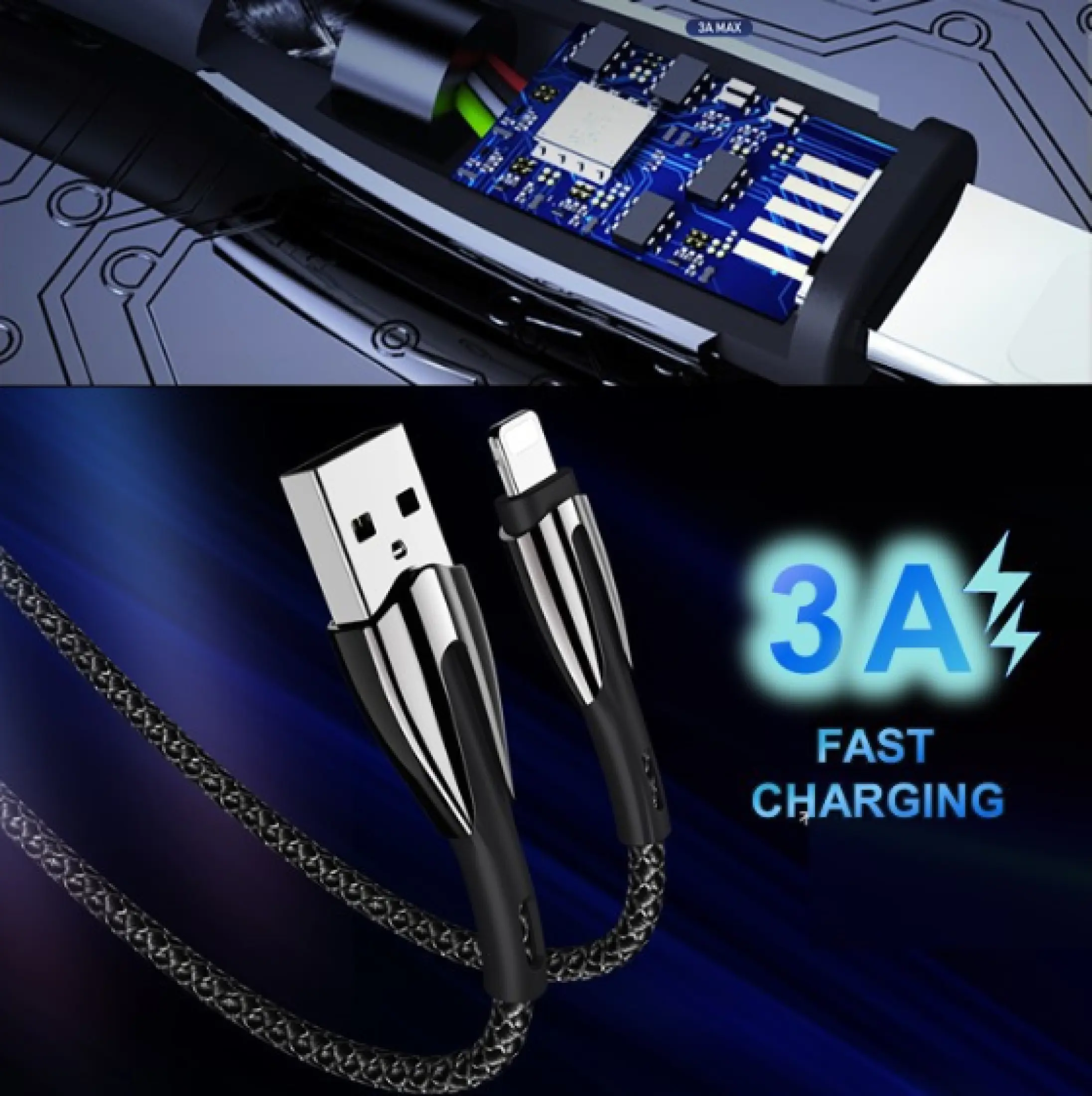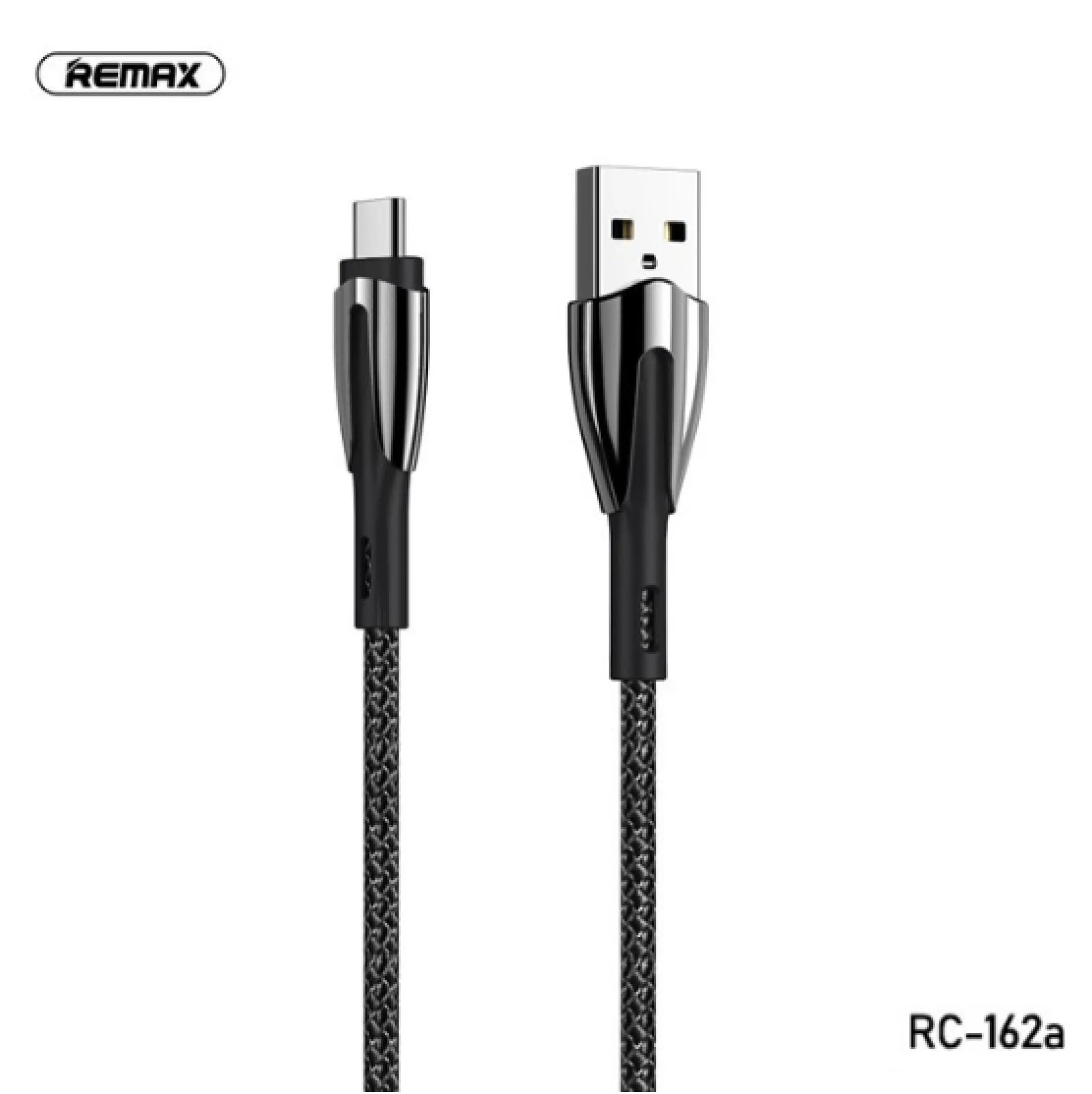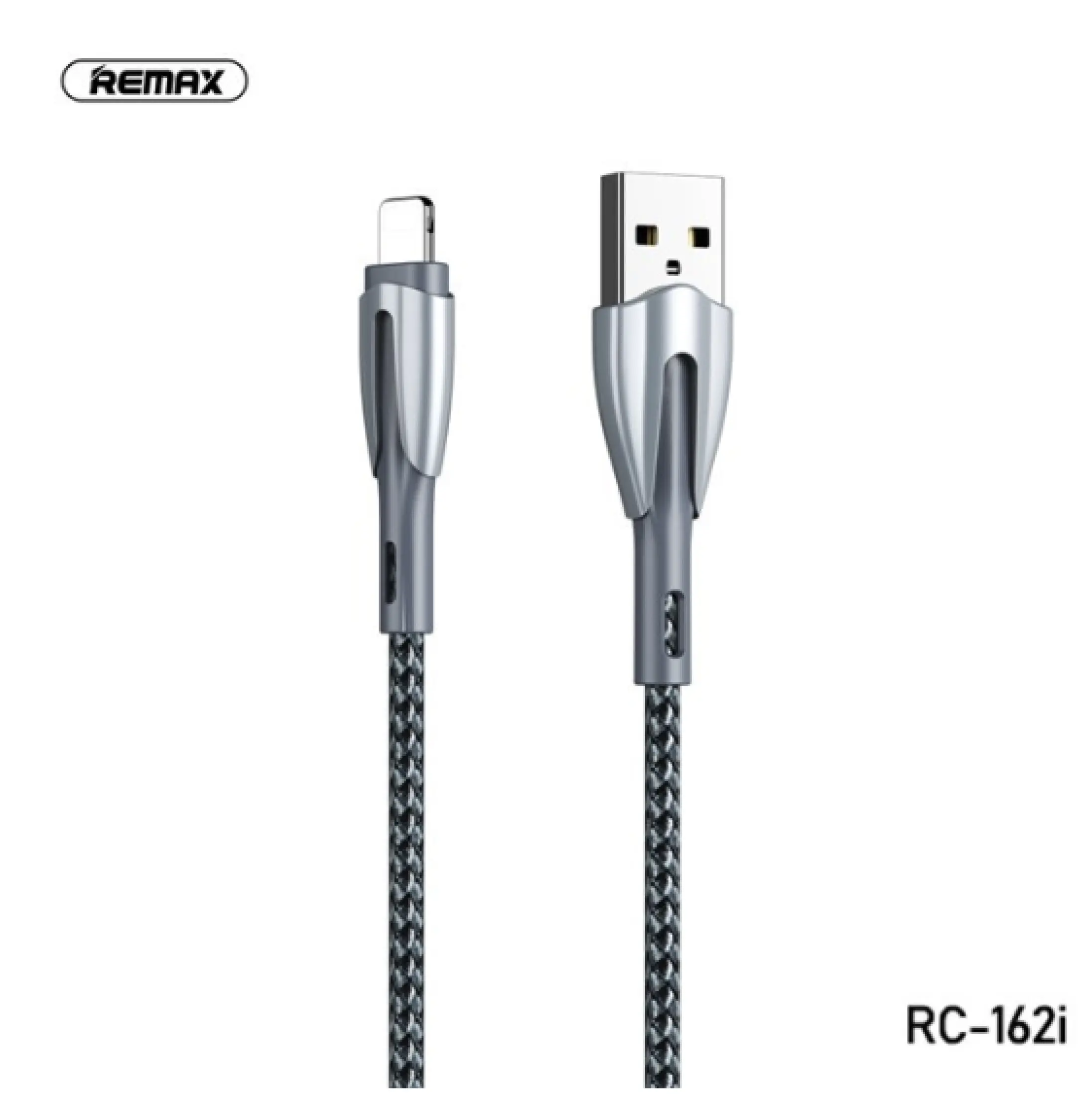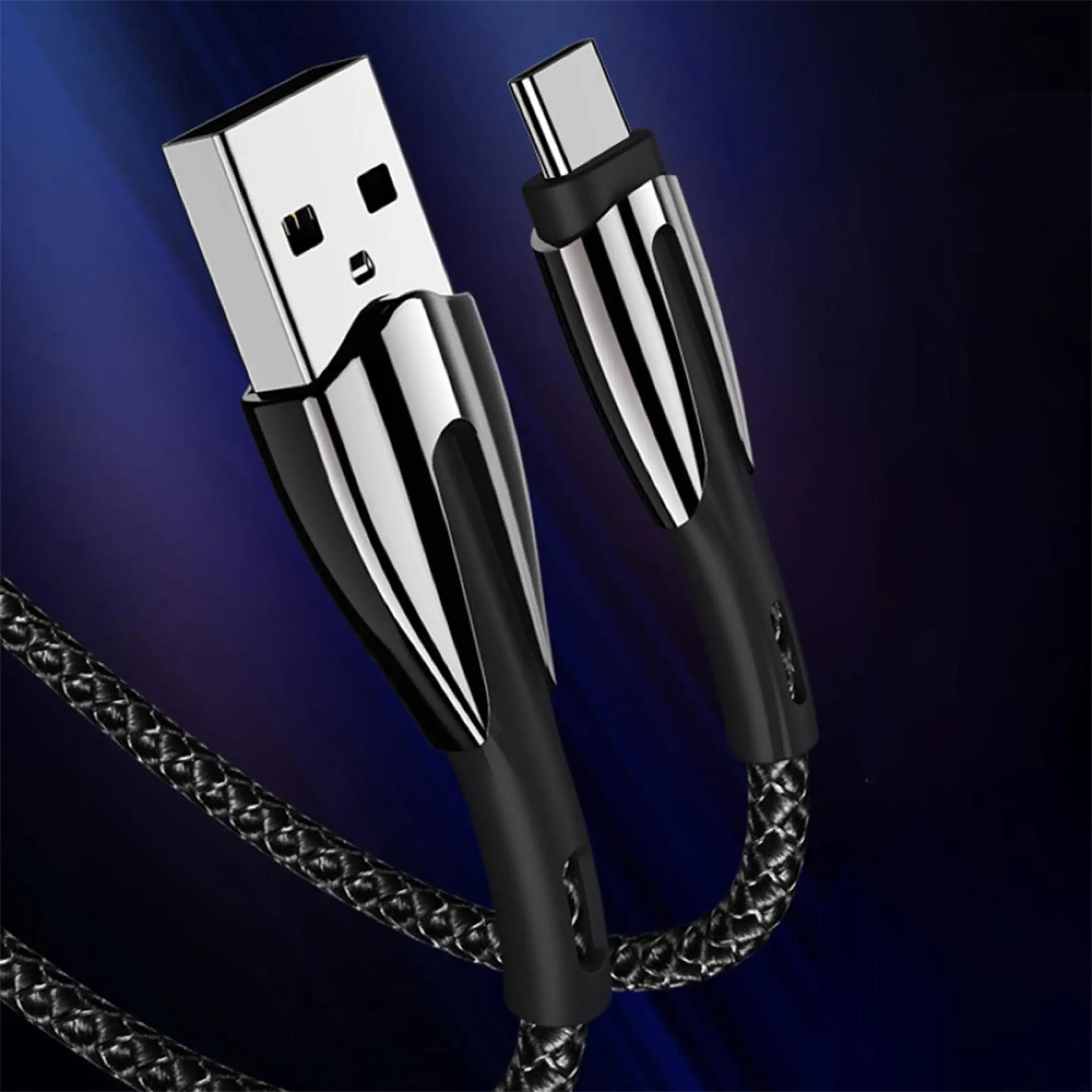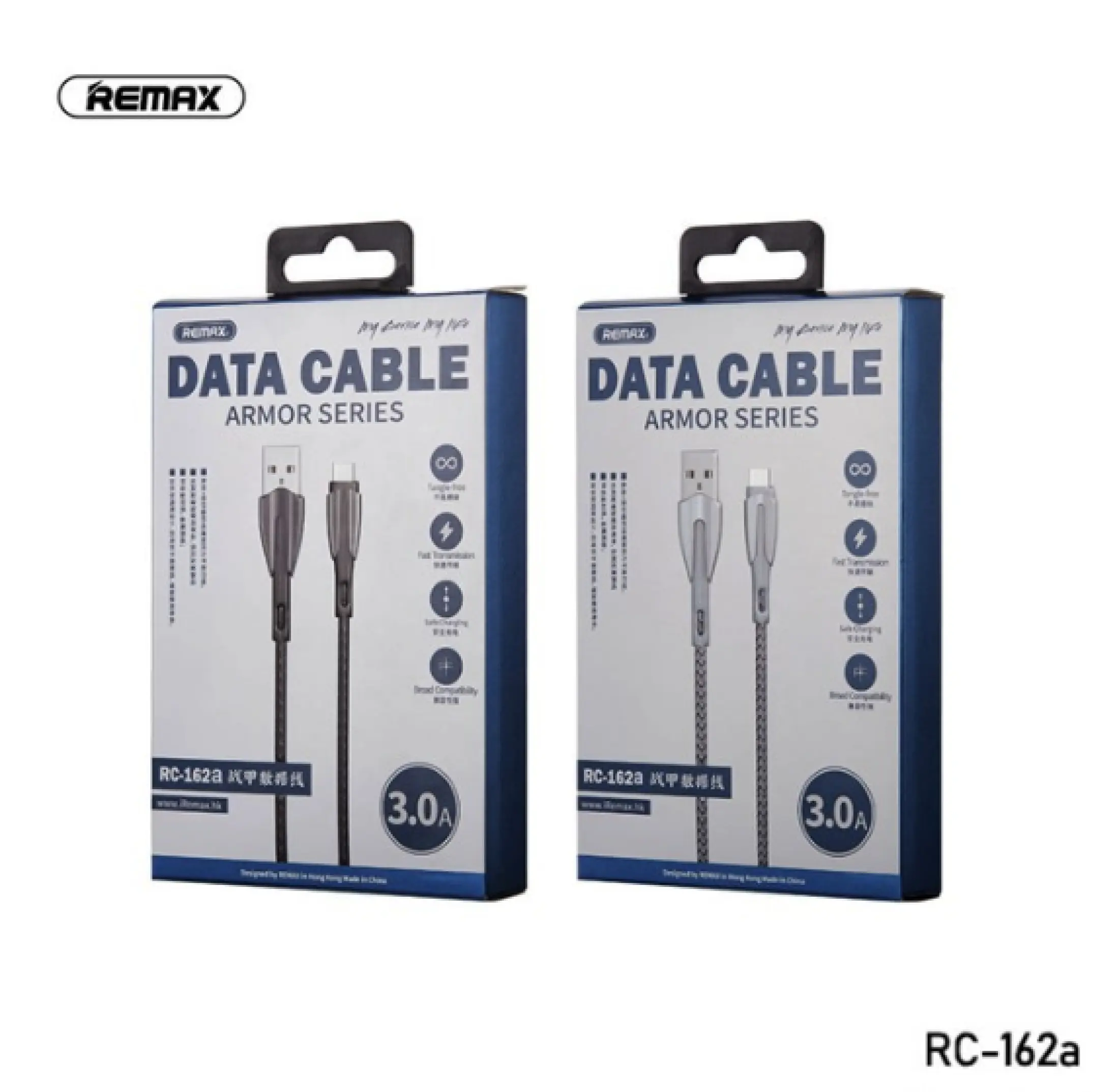 Specifications of Remax RC-162 Armor Series 3A Fast Charging 1 Meter Data Woven Cable For Type C / iPhone Lightning
Brand

Remax

SKU

1162382278_MY-3348782738

Model

RC-162
What's in the box
CABLE X1
Features
---