philips - AE1120/00 - portable-radio
M. A. Al-ZUBAIRI & BRO is one of the oldest, bigge...
Shipping & Delivery
Payment Methods
Our Advantages
 Buyer ProtectionWe want you to shop with confidence and worry less.Our Buyer Protection ensures that your purchases are covered in the event that you encounter a problem.
 Email notificationsYou receive Email messages about each stage of your order.
 Return and Exchange Policy . The goods must be in normal condition and have all the factory packages.
 Different Payment MethodsPay orders in convenient ways: cash on delivery, Electronic Wallets (Floosak, M Floos, Mahfathati and Cac Mobily ) right at the time of the order.
 Best PriceBig Sale, Great Offers and Best Prices
Please sign in to contact the vendor
Description
---
Perfect companion for outdoor activities
with this portable radio
FM/MW, Analogue tuning
Micro USB port for charging
Flashlight
Self-powered/ Battery operated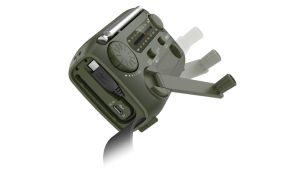 Kinetic power generation for effortless charging
Harness your own power with the device's innovative, kinetically driven power source - an environmentally friendly alternative to battery-powered devices. Providing power for radio, flashlight or to charge up a phone or other device is an easy-to-use way to keep charged up.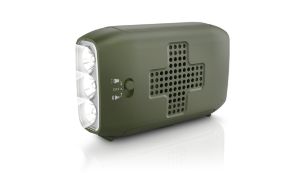 Integrated flashlight for illuminating nighttime activitiy
Don't be kept in the dark. With its built-in flashlight, the device keeps things going long after the sun has set. This device takes the risk out of poorly-lit nighttime activities and can be just the thing in the event of power outages. Kinetic power generation keeps things automatically charged and eliminates worries about batteries going flat.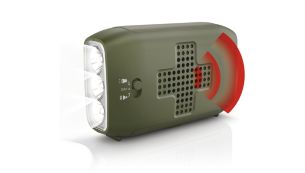 Built in siren to keep you safe
Keeping safe often means being locatable. The device's built-in siren attracts attention, meaning that help is never far away. Kinetically powered to prevent unexpected battery problems, the siren is an addition designed to give you peace of mind and make your safety a top priority.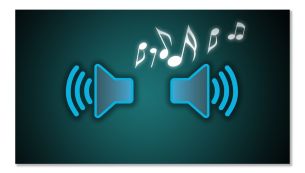 Built-in speaker to enjoy radio out-loud in good sound
A speaker offers good sound quality for more pleasure.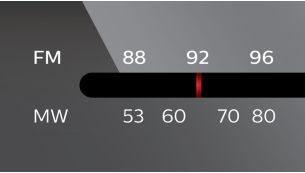 FM/MW tuner for radio enjoyment
FM/MW (AM) stereo tuner

Built-in micro USB cable for recharging any USB-device
It's difficult to unplug entirely - and now you don't have to. Finding a charger for a mobile phone or other device in the outdoors can be a hassle, which is why the device has a handy micro-USB built in, meaning you'll always have enough power for music and movies, or just for your peace of mind. It's also great to act as a backup in the case of power outages. Take advantage of the device's kinetically-charged power source to keep powered up and connected.
Technical Specifications
Tuner/Reception/Transmission

Tuner bands

Antenna

Rod

Sound

Volume control

rotary (analogue)

Output power

300 mW RMS

Loudspeakers

No. of built-in speakers

1

Connectivity

Micro USB

for DC charging

Micro USB cable

for charging mobile phones

Convenience

Kinetic power

Yes

Flashlight

Yes

Siren

Yes

Power

Battery voltage

1.5 V

Number of batteries

3

Battery type

AAA

DC input voltage

5 V

Accessories

Warranty

Warranty Certificate

Others

Quick start guide

User Manual

Dimensions

Product dimensions (WxDxH)

120 x 47 x 76 mm

Packaging dimensions (WxDxH)

130 x 59 x 84 mm

Product weight

0.26 kg

Weight incl. Packaging.

0.32 kg
Features
---
Reviews
---