HDMI connection to raise the TV resolution 1.5 m _ philips _ SWV4432S/10
M. A. Al-ZUBAIRI & BRO is one of the oldest, bigge...
Shipping & Delivery
Payment Methods
Our Advantages
 Buyer ProtectionWe want you to shop with confidence and worry less.Our Buyer Protection ensures that your purchases are covered in the event that you encounter a problem.
 Email notificationsYou receive Email messages about each stage of your order.
 Return and Exchange Policy . The goods must be in normal condition and have all the factory packages.
 Different Payment MethodsPay orders in convenient ways: cash on delivery, Electronic Wallets (Floosak, M Floos, Mahfathati and Cac Mobily ) right at the time of the order.
 Best PriceBig Sale, Great Offers and Best Prices
Please sign in to contact the vendor
Description
---
High speed HDMI™ cable w/ Ethernet
1,5 m

High speed

Ethernet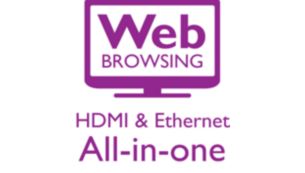 HDMI Ethernet Channel (HEC)
Allows you to take full advantage of your Ethernet-enabled devices through an HDMI cable.
Molded plug for secure connections
Molded plugs ensure secure connections between components and offer extended durability.
Flexible PVC jacket
Flexible PVC jacket provided protection to the delicate core of the cable. It also offers extended durability and ease of installation.
Features
---
Reviews
---