Kenwood kMix750 whisk - 350W + Kenwood Grill Gift - HG350
Shipping & Delivery
Payment Methods
Our Advantages
 Buyer ProtectionWe want you to shop with confidence and worry less.Our Buyer Protection ensures that your purchases are covered in the event that you encounter a problem.
 Email notificationsYou receive Email messages about each stage of your order.
 Return and Exchange Policy . The goods must be in normal condition and have all the factory packages.
 Different Payment MethodsPay orders in convenient ways: cash on delivery, Electronic Wallets (Floosak, M Floos, Mahfathati and Cac Mobily ) right at the time of the order.
 Best PriceBig Sale, Great Offers and Best Prices
Please sign in to contact the vendor
Description
---
General characteristics

Product type

Whisks

Brand

Kenwood

Model

kMix750

Hull material

Metal

Features and capabilities

Number of speeds

5

Turbo mode

No.

Pulse mode

Yes

Power and performance

Power

350 W
Complete set

Complete set

Whisks (1 pair), Whisks (2 pairs)

Number of tips

4

Dimensions, weight and color

Color

White

Additionally

Warranty

24 months

additional information

Pulse mode
Product description in English:
Kenwood kMix750
This hand mixer belongs to the premium range of design kitchens kMix Kenwood. Compact, elegant and practical, designed for everyday use.
Powerful 350W motor, five speeds plus pulse speed and stainless steel brooms handle different tasks, from whipping to kneading dough.

At your service
The package includes stainless steel whisks and stainless steel kneading hooks. Thanks to the practical storage stand you will have a mixer and whisks together at hand and always at hand.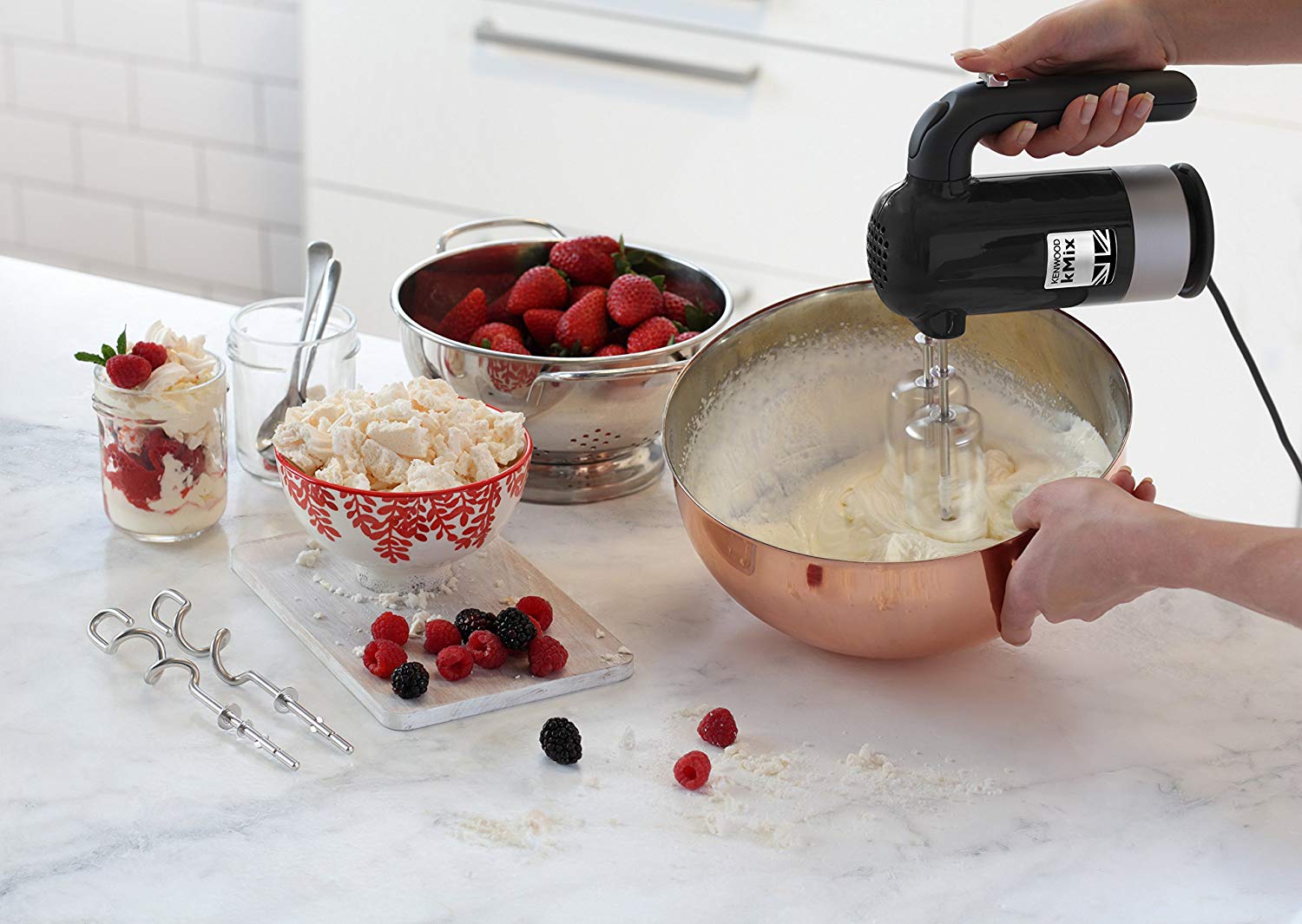 A touch of design in your kitchen