فيليبس-مكينة تحهيز الاكل افانس عاليهالاداء 1000 وات
M. A. Al-ZUBAIRI & BRO is one of the oldest, bigge...
Shipping & Delivery
Payment Methods
Our Advantages
 Buyer ProtectionWe want you to shop with confidence and worry less.Our Buyer Protection ensures that your purchases are covered in the event that you encounter a problem.
 Email notificationsYou receive Email messages about each stage of your order.
 Return and Exchange Policy . The goods must be in normal condition and have all the factory packages.
 Different Payment MethodsPay orders in convenient ways: cash on delivery, Electronic Wallets (Floosak, M Floos, Mahfathati and Cac Mobily ) right at the time of the order.
 Best PriceBig Sale, Great Offers and Best Prices
Please sign in to contact the vendor
Description
---
تشكيلة واسعة من الوصفات بجهدٍ أقل
تحضير الخبز وقوالب الحلوى والمشروبات وغير ذلك في المنزل
1300 واط
تصميم صغير 4 في 1
وعاء بسعة 3.4 ليتر
أزرار تلقائية تعمل بكبسة واحدة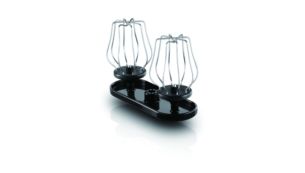 آلة خفق برأسي خفق معدنيين للقشدة وزلال البيض
تعمل آلة الخفق المزودة برأسي خفق معدنيين مع الزر التلقائي بكبسة واحدة لتحضير بياض البيض المنفوش (بزيادة في الحجم حتى 600%) والقشدة المخفوقة بشكل مثالي (بزيادة في الحجم حتى 200%). لم يكن صنع التحليات اللذيذة يومًا بهذه السهولة!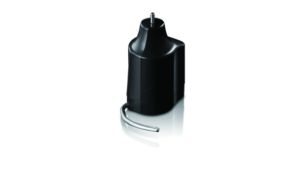 خفاقة عجين معدنية مثالية
بمساعدة المحرك القوي، تعمل أداة العجن المعدنية هذه على تشكيل كرة عجين من المكونات بسرعة. وبمجرد تشكيل العجين، تحرك هذه الأداة المبتكرة العجين بالقوة والسرعة المناسبتين لتمكينك من صنع ألذ خبز على الإطلاق.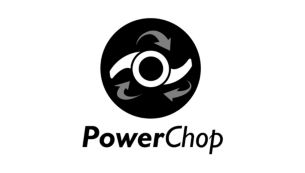 تقنية PowerChop لأداء تقطيع عالٍ
تجمع تقنية PowerChop بين شكل الشفرات والزاوية الحادة والوعاء الداخلي فتؤمّن نتائج تقطيع مثالية للمكونات الطرية والقاسية على حد سواء. بالإضافة إلى ذلك، إنها مثالية لتحضير الطعام المهروس وخفق مزيج عجين قوالب الحلوى!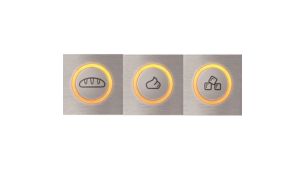 أزرار تلقائيّة تعمل بكبسة واحدة للعجين والخلط والثلج
إضافة إلى السرعات اليدوية التي يبلغ عددها 12 سرعة والتحكم النبضي، تأتي محضرة الطعام هذا من Avance مزودة بثلاثة أزرار تلقائية تعمل بكبسة واحدة. ولاختيارها، ما عليك سوى إدارة قرص التحكم إلى وضع التشغيل "ON" والضغط على الزر التلقائي الذي يعمل بكبسة واحدة. وعندئذٍ يضبط المحرك السرعة المناسبة والوظائف النبضية تلقائيًا للحصول على أفضل النتائج.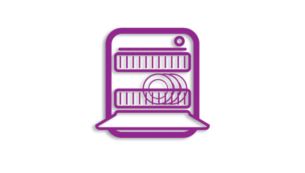 ملحقات قابلة للغسل في آلة غسل الصحون
كل ملحقات جهاز تحضير الطعام من Philips الموجودة داخل العبوة قابلة للغسل في غسالة الأطباق.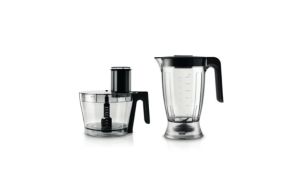 وعاء ودورق خلاط بسعة كبيرة لكل أفراد العائلة
يتميّز الوعاء الكبير جدًا سعة 3,4 لترات بسعة تشغيلية تبلغ لترَين لتحضير لغاية 7 حصص من الحساء أو 7 زلال بيض أو كمية 1,7 كغ من العجين. أما دورق الخلاط فيتميّز بسعة 2,2 لترات لاستيعاب 1,5 لترات من المكونات، وبالتالي لتحضير لغاية 5 حصص من مشروب الفاكهة في المرة الواحدة.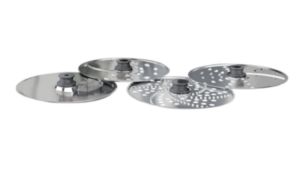 أقراص من الفولاذ المقاوم للصدأ لتقطيع البطاطس المقلية وتقشيرها وبشرها وتقطيعها بأشكال رفيعة
تأتي محضّرة الطعام هذه مزودة بمجموعة إضافية من 4 أقراص من الفولاذ المقاوم للصدأ: قرص عكسي للتقطيع (ناعم وخشن) لكل أنواع الخضار، وقرص للطحن الخشن للبطاطس أو الجبن، وقرص لتقطيع الخضار قطعًا رفيعة وقرص للبطاطس المقلية لأصابع البطاطس السميكة.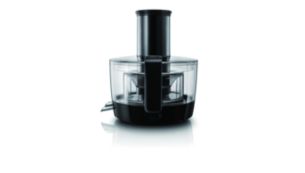 عصارة حمضيات وعصارة طرد مركزي بمصفاة معدنية لتحضير 6 أكواب
تتضمن محضرة الطعام هذه ملحق عصارة احترافية. وبفضل تميزها بأنبوب تغذية كبير جدًا وفلتر شبكي معدني كبير مبتكر، يمكن لهذه العصارة أن تعصر أسرع بنسبة تصل إلى 200% من عصارات أجهزة تحضير الطعام الأخرى. وصُنع الفلتر الشبكي الصغير المبتكر من الفولاذ المقاوم للصدأ ويتمتع بالقدرة على عصر كل نقطة ليمنحك كمية عصير أكبر. وبفضل تصميمها المريح، يمكن تنظيفها وتخزينها بشكل أسرع.
أقراص بقياس 18 سم وحجم كبير جدًا لتقطيع كافة المكونات بشكل أسرع
بفضل الأقراص ذات الحجم الكبير جدًا (18 سم)، سيوفر جهاز تحضير الطعام من Philips أداءً أسرع مما يوفر عليك الوقت والجهد أثناء الطهو.
Features
---
Reviews
---