PHILIPS - Bagless Vacuum Cleaner - Power Pro Compact - 1800 Watt - FC8472 / 61
M. A. Al-ZUBAIRI & BRO is one of the oldest, bigge...
Shipping & Delivery
Payment Methods
Our Advantages
 Buyer ProtectionWe want you to shop with confidence and worry less.Our Buyer Protection ensures that your purchases are covered in the event that you encounter a problem.
 Email notificationsYou receive Email messages about each stage of your order.
 Return and Exchange Policy . The goods must be in normal condition and have all the factory packages.
 Different Payment MethodsPay orders in convenient ways: cash on delivery, Electronic Wallets (Floosak, M Floos, Mahfathati and Cac Mobily ) right at the time of the order.
 Best PriceBig Sale, Great Offers and Best Prices
Please sign in to contact the vendor
Description
---
20% higher suction power* for a better clean
With PowerCyclone 4 Technology
1800W
PowerCyclone 4
EPA 10 motor filter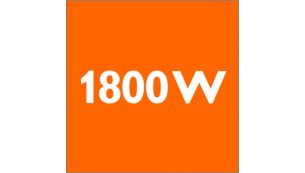 1800 Watt motor for high performance
The 1800 Watt motor generates max 350 Watt suction power for high performance.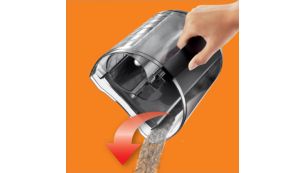 Advanced dust container design for easy to emptying
The dust container is perfectly designed to dispose dust without creating a dust cloud. Thanks to its unique shape and smooth surface, dust is collected at one side of the container and evenly glides into the dust bin.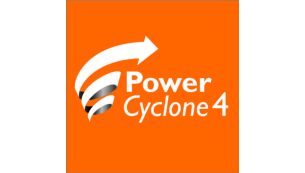 PowerCyclone 4 technology separates dust and air in one go
PowerCyclone 4 technology maximizes airflow and performance by separating dirt from air in one go. It delivers remarkable cleaning results through highly efficient steps: 1) Air enters fast into the PowerCyclone thanks to the straight and smooth air inlet. 2) The curved airpass quickly accelerates the air upwards in the cyclonic chamber to separate the dust from the air.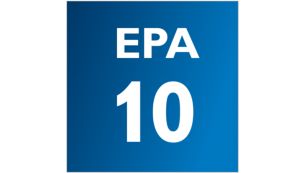 The EPA filter catches microscopic vermin causing allergy
The pleated EPA filter has a large filter surface and good filtration performance. In combination with the cyclonic airflow, this prevents it from cloggin fast and gives you better and longer-lasting filtration results.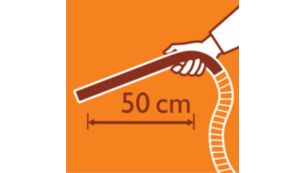 Reach all corners thanks to the extra long ergonomic grip
This ergonomically shaped grip is convenient in use. Its extra long design gives you farther reach, so you can easily clean hard to reach places.
Features
---
Reviews
---