PHILIPS Vertical Steam Iron - For Perfumed Suits - 2000 W - GC558 / 36
M. A. Al-ZUBAIRI & BRO is one of the oldest, bigge...
Shipping & Delivery
Payment Methods
Our Advantages
 Buyer ProtectionWe want you to shop with confidence and worry less.Our Buyer Protection ensures that your purchases are covered in the event that you encounter a problem.
 Email notificationsYou receive Email messages about each stage of your order.
 Return and Exchange Policy . The goods must be in normal condition and have all the factory packages.
 Different Payment MethodsPay orders in convenient ways: cash on delivery, Electronic Wallets (Floosak, M Floos, Mahfathati and Cac Mobily ) right at the time of the order.
 Best PriceBig Sale, Great Offers and Best Prices
Please sign in to contact the vendor
Description
---
Easily de-wrinkle and refresh from top to bottom
with FlexHead and MyEssence
FlexHead
MyEssence
StyleBoard
2000W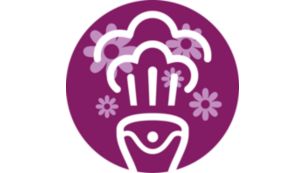 MyEssence to refresh clothes with your favorite scents
Our innovative MyEssence fragrance infuser lets you refresh clothing with your favorite scents anytime you choose.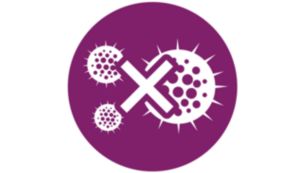 Continuous steam removes odors and kills 99.9%* of bacteria
Hot steam refreshes your clothes and kills up to 99.9% of bacteria*. Less frequent washing and dry cleaning saves time and money, and helps clothes last longer.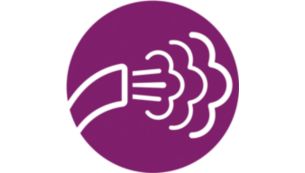 5 steam settings for different kinds of fabric
Set your preferred steam setting for optimal results on different fabric. Use low steam for thinner fabrics and a more powerful setting for thicker fabrics and coats.
Hang&Lock keeps your hanger securely in place
Our unique Hang&Lock feature holds your clothes hanger in place for convenient steaming. It prevents the hanger from swinging or falling off.
Easy Rinse descaling for years of effective use
Prolong the lifetime of your appliance by using the Easy Rinse descaling function regularly.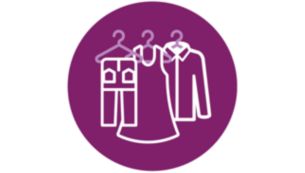 Safe on all ironable fabrics, no burns guaranteed
The steamer is safe to use on all ironable fabrics and garments. The steam plate can be safely pressed against any clothing with no risk of burning – a great solution for delicate fabrics, like silk.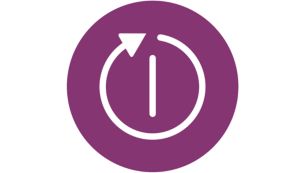 Automatically switches to standby mode for peace of mind
The steamer automatically switches to standby mode when the water tank is empty, so you have peace of mind even if you forget to switch it off.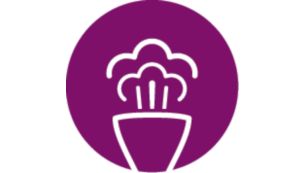 Powerful continuous steam for fast crease removal
Extra-long StyleBoard for better results from top to bottom
An extra long StyleBoard provides reliable support during steaming. Simply press the fabric between the steam plate and board for easier steaming with crisp results from top to bottom.
With FlexHead to easily reach the bottom of garments
Innovative FlexHead lets you steam the bottom of garments easily, with less bending and kneeling. The flexible steam plate ensures maximum contact with the fabric so less steam escapes for efficient results.
Features
---
Reviews
---