PHILIPS Steam Iron - Blue Azure - 2600 Watt - GC4850 / 02
M. A. Al-ZUBAIRI & BRO is one of the oldest, bigge...
Shipping & Delivery
Payment Methods
Our Advantages
 Buyer ProtectionWe want you to shop with confidence and worry less.Our Buyer Protection ensures that your purchases are covered in the event that you encounter a problem.
 Email notificationsYou receive Email messages about each stage of your order.
 Return and Exchange Policy . The goods must be in normal condition and have all the factory packages.
 Different Payment MethodsPay orders in convenient ways: cash on delivery, Electronic Wallets (Floosak, M Floos, Mahfathati and Cac Mobily ) right at the time of the order.
 Best PriceBig Sale, Great Offers and Best Prices
Please sign in to contact the vendor
Description
---
Designed for perfection
Iron with powerful steam performance
Steam 50g/min;180g steam boost
SteamGlide Plus soleplate
Safety Auto Off
2600 Watts
Steam tip allows you to have steam in hard-to-reach areas
The unique steam tip of this Philips iron, combines a particularly pointed front of the soleplate with special elongated steam slots in the tip, to reach right into the smallest and most difficult areas for the best ironing results.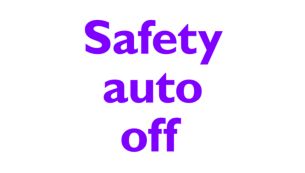 Automatically turned off for safety and energy saving
The safety auto off function automatically switches off the appliance if it has not been used for a few minutes, also saving energy.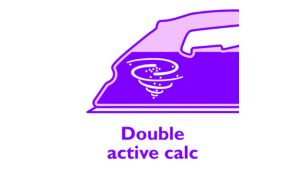 Double Active Calc System prevents scale build-up
Double Active Calc system of your Philips steam iron prevents scale build-up through anti scale pills and an easy to use calc clean function.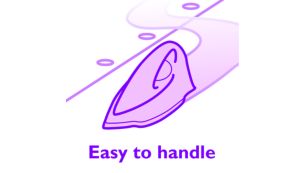 Optimal design to manoeuvre the iron easily over the garment
The Philips steam iron is designed to manoeuvre it easily over the garment and enabling you to reach easily even the hardest to reach areas.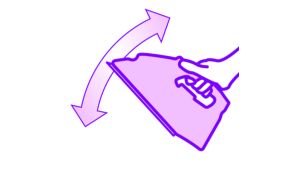 Lightweight to move the iron easily on and off the board
The iron has an optimal weight of 1.6kg making it easy to constantly place the iron on the board and back to its heelrest.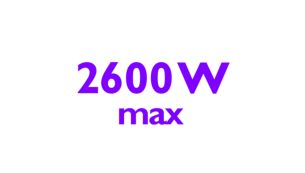 2600 W for quick heat up and powerful performance
2600 W for quick heat up and powerful performance.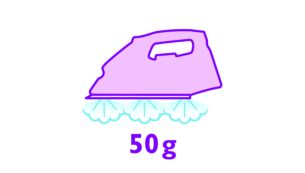 Steam output of up to 50 g/min for better crease removal
Continuous steam output of up to 50 g/min gives you the perfect amount of steam to efficiently remove all creases.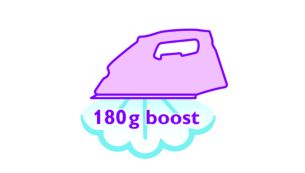 Steam boost up to 180 g
The steam boost can be used for vertical steaming and tough creases.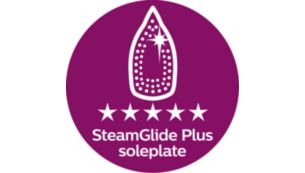 SteamGlide Plus: perfect mix between gliding and stretching
For the best results you need a soleplate that has the optimal balance between gliding and stretching. This is offered through SteamGlide Plus with its easy glide zone and perfect stretch zone.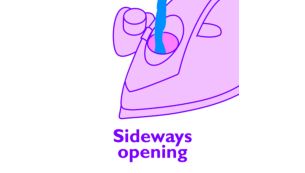 Sideways opening filling door
Features
---
Reviews
---